Every now and again I get an itch for 6mm gaming pieces, while I can't find my terrain tiles (lost during the last move I guess
) I did find some of my armor. Note the quarter I used for scale but also notice some of the detail in these models. Models are from GHQ.
PanzerIV H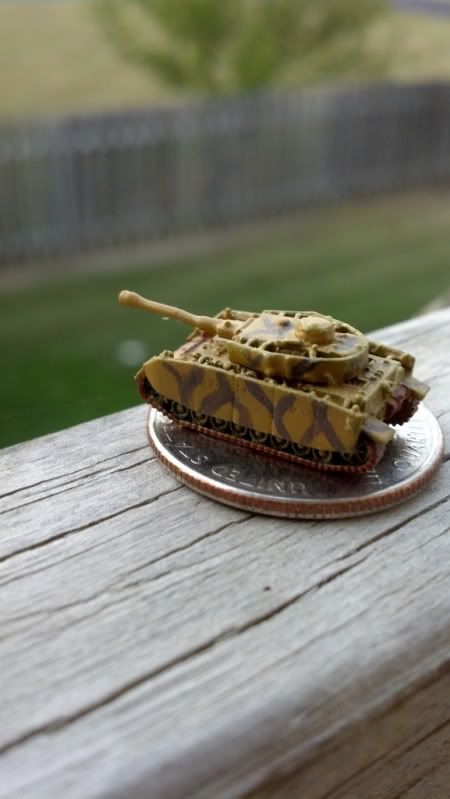 Panther
Sherman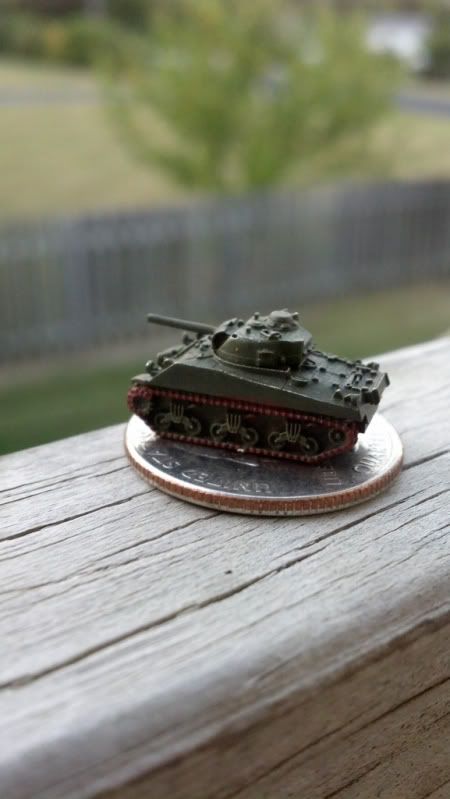 Detail picture of Panthers rear deck.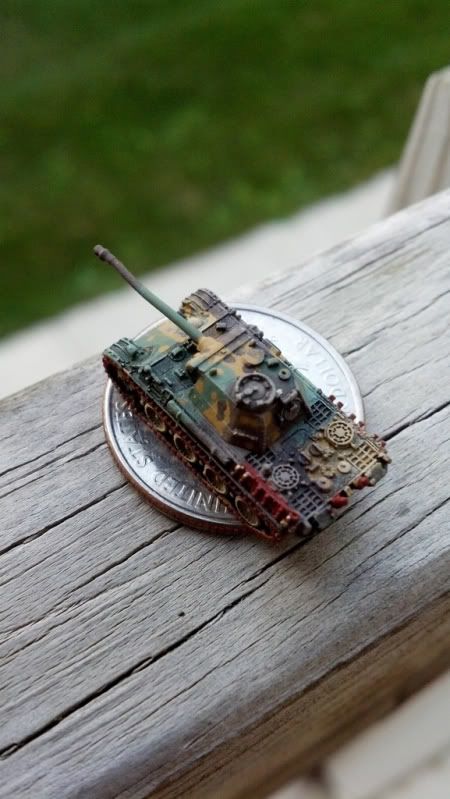 What about infantry you may ask, yes, I did find a tree of American infantry.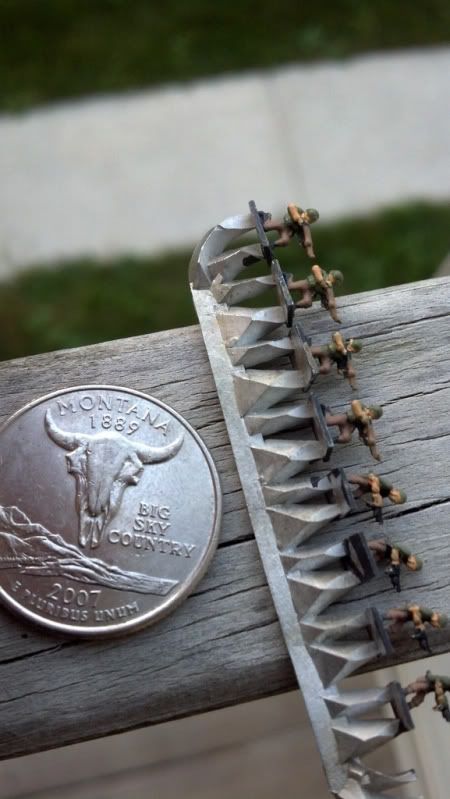 I also have M36's and Tiger1's but it just got to dark for pictures.