Following my Doctors advice, he told me to push myself in any activity to push the boundaries of my vertigo thats is associated with my Menieres disease. So i decided to get back into modeling for one of the therapies. [toying with the little parts and concentrating on them after a few minutes gives me vertigo] I have a ton of kits lying around, but i wanted to try something small, simple and relatively quick for my first build. While perusing my local Hobby Lobby shelves one day i stumbled across Pathfinders - Leonardo DaVinci's Catapult. I snatched it up at once.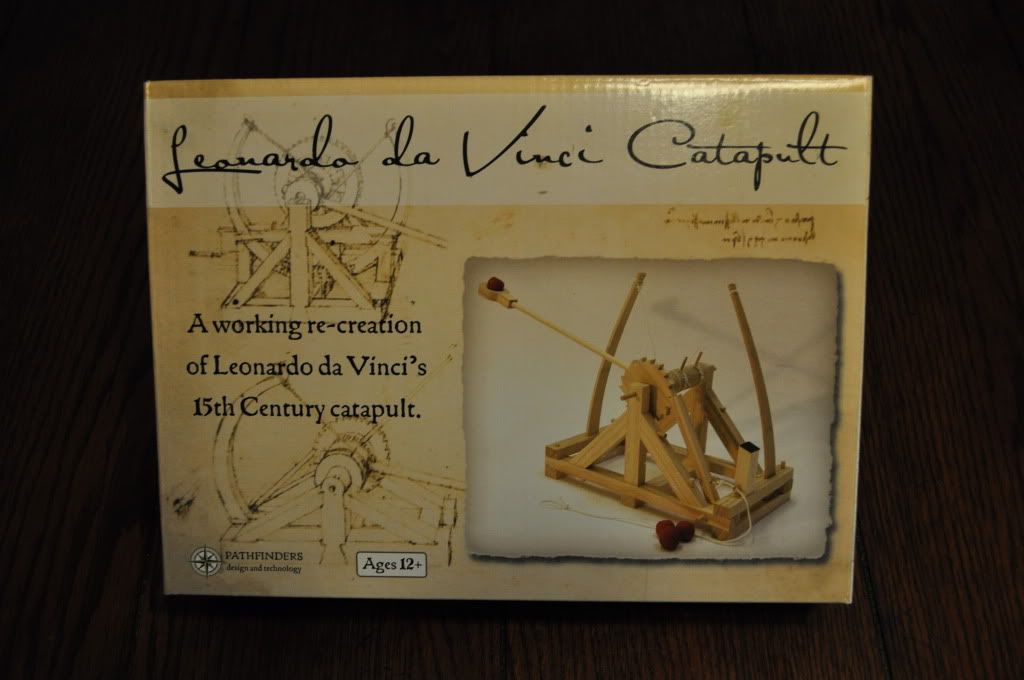 Without further ado, here we go -
First let me introduce you all to my two little monsters. They try to prevent me from doing what ever im doing, Playing boardgames. Typing on the PC, running the sweeper & now building models. When almost finished with the project, Chuck spilled my whole can of stain on the floor. Thank goodness we are replacing the carpet in the front room soon!
Chuck is on the left, Sam on the right -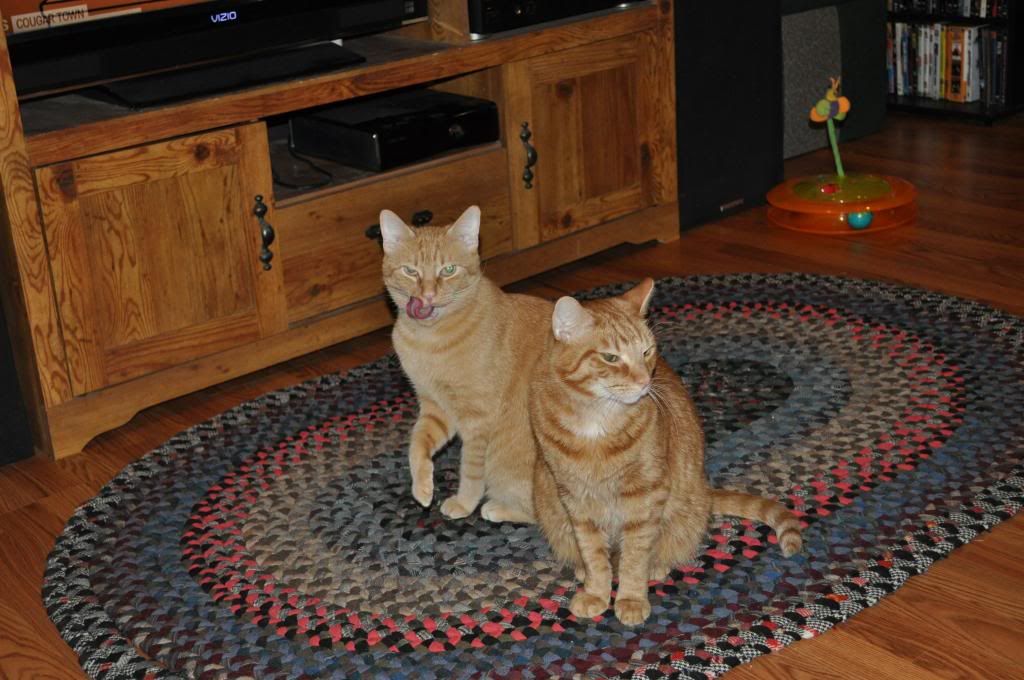 All the parts laid out -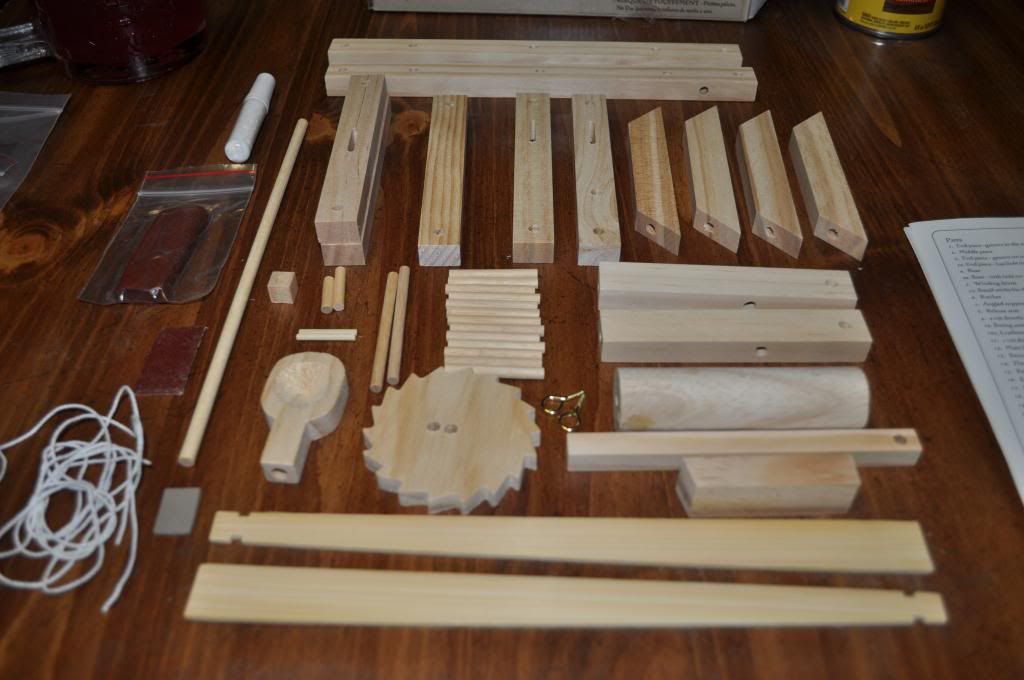 Gear assembly. The one pin hole wasnt drilled straight. The only problem i had with the whole model. A simple fix with the dremel tool.